About Radisson Catering
Want to host a party away from the Radisson, but can't go without our mouthwatering menus? Well you're in luck! The Radisson Catering team of world class chefs, experienced servers, and detail oriented professionals are just a phone call away.
We have designed our menus to feature unique, mouthwatering flavors that will truly "wow" all of your friends, family, or colleagues. We encourage you to browse through our menu collection, but remember, it is not all-inclusive as we are able to cater the menu to your specific needs!
Let us handle the to-do list while you rest assured - we will bring the party to you! Contact us today to get started.
Now booking 2019 Holiday Parties
Celebrate the wins of 2019, and your hard working team that make it all happen, with a festive holiday party at the Radisson! Get started by viewing our 2019 Holiday Menu.
Smoked Shredded Chicken with Brown Sugar Tart Cherry BBQ Sauce
- Sweet and Saucy Dinner Buffet | Corporate & Social Events
Shaved Prosciutto on Pretzel Crostini with Spiced Dijon Drizzle
A La Carte Hors d'Oeuvres | Weddings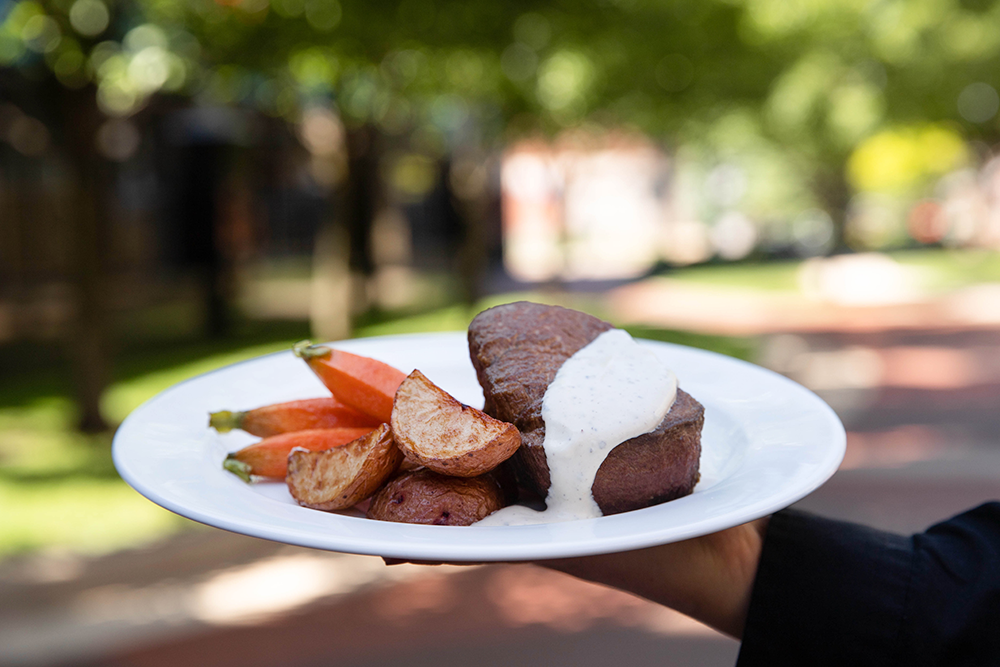 Location
100 W. Michigan Ave
Kalamazoo, MI 49007
Contact Us
We want to know more about your event! Contact us today to learn more about Radisson Catering and speak with a member of our experienced team.